A Message from the Principal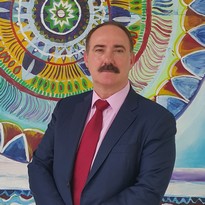 The entire team from the Lycée Français Henri Fauconnier welcomes you to our website, that we are currently making more informative, user-friendly and interactive.We hope that you will enjoy discovering the richness of the education offered at the Lycée Français Henri Fauconnier, as you browse through the different pages of the website.
The mission of French schools abroad is to provide schooling for French children who move to Malaysia with their parents, but with the additional mission of enabling each child to achieve their full potential in a multi-cultural environment.
Welcoming students of other nationalities and from other cultural origins, be they children from the host country or children of another nationality, is an undeniable asset for all students at our school.
The Lycée Henri Fauconnier has been affiliated to the Agency for French Education Abroad (AEFE) since 1990 and as such benefits from the expertise of educational professionals, who guarantee the quality of the education provided. The network of French schools abroad, contracted to or in partnership with the AEFE, is unique in the world, as it enables each student to benefit from an education conforming rigorously to the curricula and spirit of the French educational system, as well as to the republican values embodied by it.
Our ambition is to prepare our students for the world of tomorrow, so that they are better armed to face the challenges of the 21st century and become responsible and tolerant citizens. This objective is fully apparent in the cultural richness of the teaching offered to them.
Taking each student's individuality into consideration is an indisputable factor in their success, which is why a personalized pedagogic relationship is one our teaching priorities, and the educational personnel is ready to provide help and confidence to the students to accompany them in their learning and schooling. Finally, the collaboration between families, the pedagogic team and the school's administration is a necessity to make our investment, in serving your children, all the more efficient.
The Lycée Henri Fauconnier will soon be enriched by an extension, "Hévéa", to accommodate our primary school students.
See for yourself what we have to offer in this virtual visit and surpass this with an on-site visit.
I look forward to welcoming you personally,
Jean-Yves Bichel
Principal