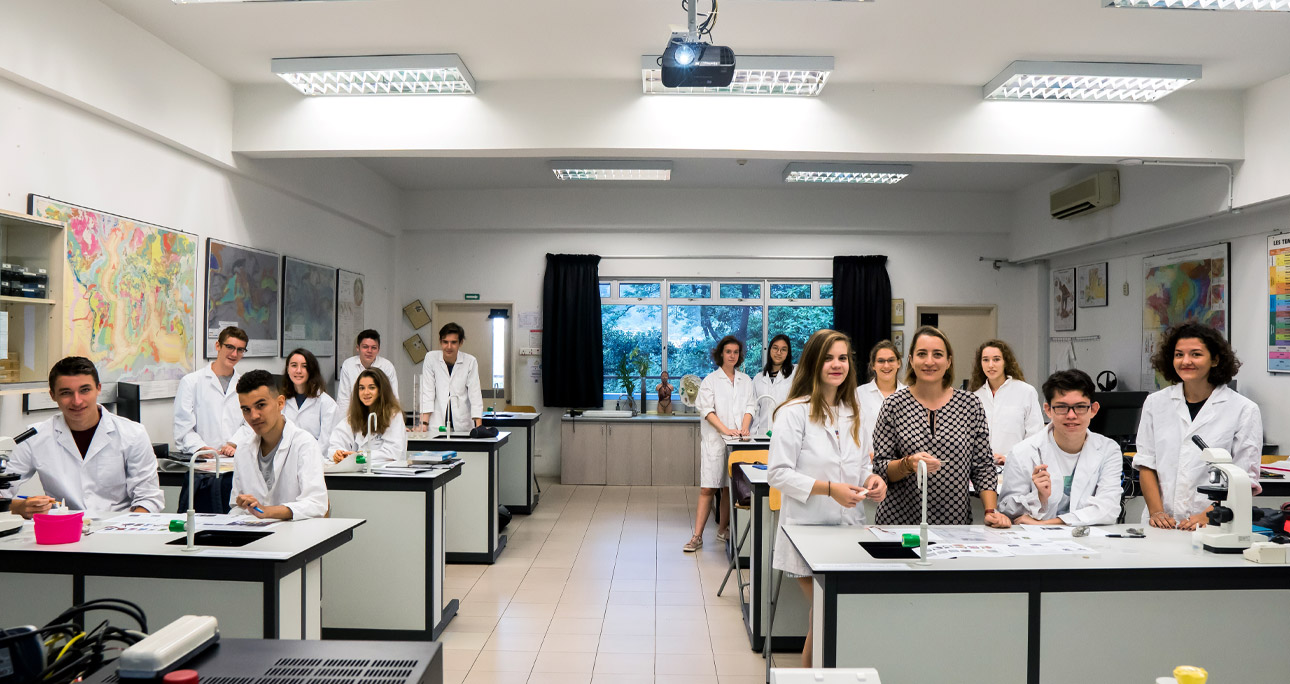 From 15 years old to 18 years old : 2nde,1ère, Terminale (Year 11 to Year 13).
Once LFKL students enter High school, they start preparing for their final examination, the French Baccalaureate, that enables them to pursue their future education, in renowned French and international universities.
A new French Baccalaureate program from 2021
Former sections "Science", "Litterature" and "Economical Science" have been replaced by new "Speciality courses", allowing students to choose new subjects (such as Arts; History-Geography, Geopolitics and Political Science; Human Sciences, Literature and Philosophy; Digital Technology and Computer Science; Foreign Languages, Literatures and Civilisations (English); Mathematics; Physics-Chemistry; Earth and Life Sciences; Economic and Social Sciences) to customize their curriculum.
Specialty courses:
Students will start selecting 2 specialty courses in "Seconde" (Year 11), they will pick 3 specialty courses (4hours each) in "Première" (Year 12) and then they will go into 2 of these subjects in depth (6hours each) in Terminale.
Examination:
Students will sit for a first French test in 1ère (written and speaking) and 4 tests in Terminale (2 for the specialisation subjects, 1 philosophy test, 1 final speaking test). The essays require in-depth analysis and a well-reasoned response.
Common subjects:
Students will be studying common subjects (French in Première, philosophy in Terminale, history and geography, moral education and citizenship, two foreign languages, physical education, science).
Baccalauréat examinations are developed at the French national level, with the same exams given in every French School around the world, starting from the end of the Première and Terminale years.
A continuous assessment is also included, representing 40% of the final grade divided as per below:
10% for the consideration of the 1ère and Terminale transcripts of results in all subjects to encourage students to study regularly.
30% for common continuous assessment tests organised within the schools in 1ère and Terminale to credit the students' work.
High school leads students to the Baccalauréat, an examination that validates the knowledge and skills of students before starting their higher education.