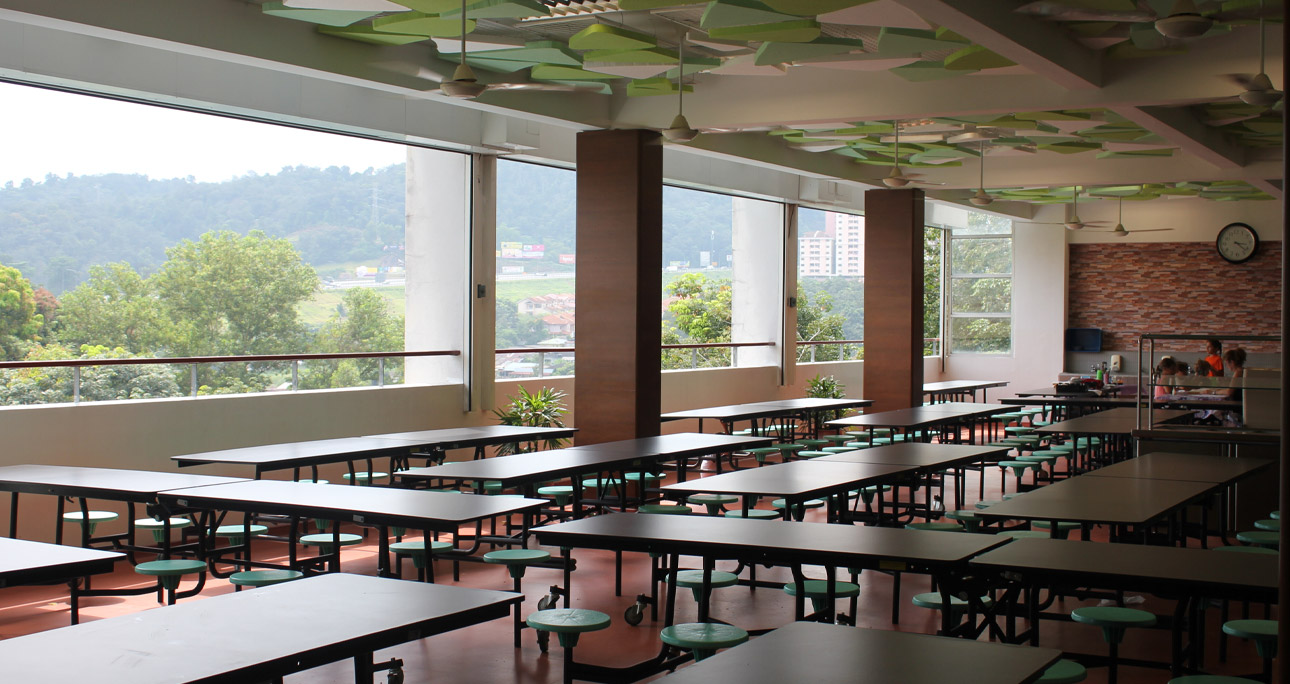 Learning to eat means acquiring good habits while enjoying food.
Delischool prepares fresh and homemade dishes on-site every day for our students from kindergarten to high school. With 20 years of experience in Malaysia, Delischool is the leader in the school catering industry.
The school provides high-quality food to boost children's bodies and minds and encourages them to have healthy eating habits in a welcoming environment.
Delischool validates its daily menus with a dietician and encourages students at the LFKL and HEVEA to balance their meals and consume the five essential elements. Every meal is well-balanced and includes a starter with a salad, a main course with one protein, one carb and one veggie, bread, a dairy, a fruit and a special dessert (twice a week). Students can choose between Western or Asian main course.
At HEVEA (from TPS to CE2), students have a dedicated canteen and dining area. For safety precaution, Maternelle pupils are directly served at the tables (and can ask for refill on request), while the oldest students have access to self-service.
For any further information regarding the organization of the canteen, the choice of meal and the canteen fees, please contact our French chef at the following address: Antoine COMMARE