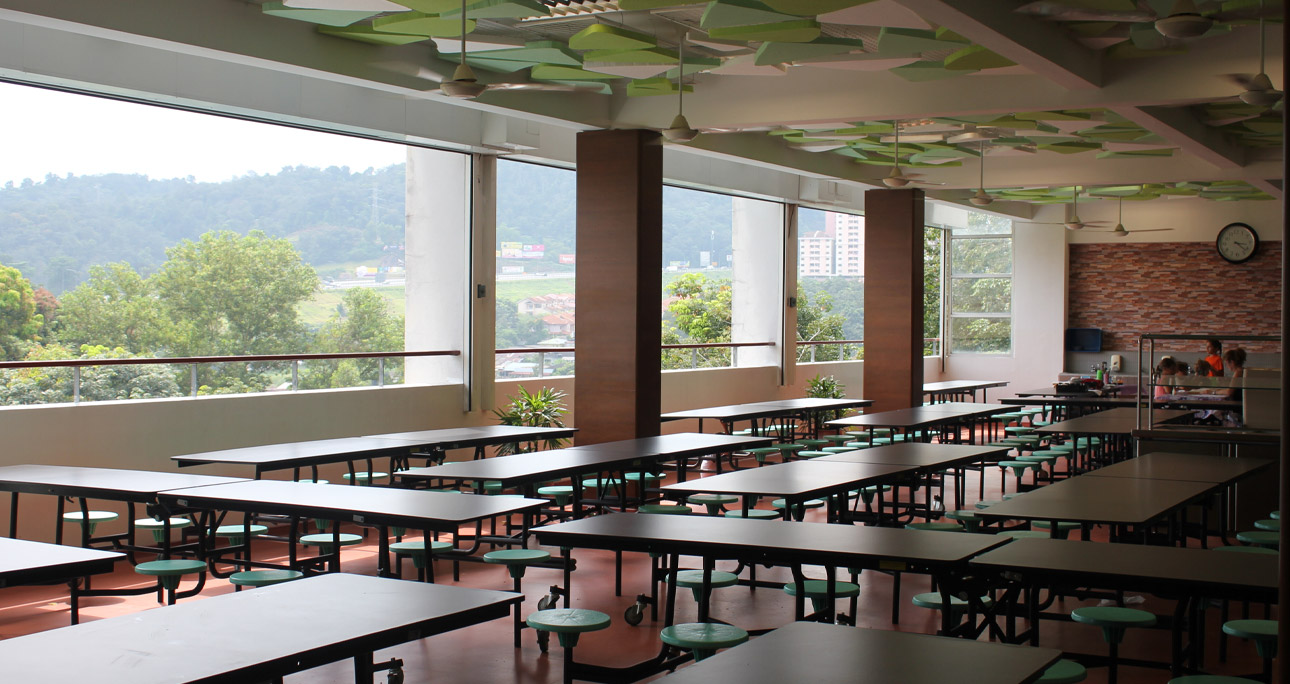 Learning to eat means acquiring good habits while enjoying food.
Delischool prepares homemade dishes everyday for our students from kindergarten to high school. With 20 years of experience in Malaysia, Delischool is the leader in the school catering industry.
The school provides high-quality food to boost children's bodies and minds and encourages them to have healthy eating habits in a welcoming environment.
Delischool validates its daily menus with a dietician and encourages students at the LFKL to balance their meals and consume the five essential elements: vegetables, grains, proteins (meat, fish, eggs…), fruits, dairy products, bread and water, as it is important for children to always keep hydrated.
Students from the Kindergarten and CP have a dedicated canteen and are served at the table.
For those in the elementary school and secondary school, there is a self-service, the school offers two balanced meals every day: an Asian dish and a Western dish.
For any further information regarding the organization of the canteen, the choice of meal and the canteen fees, please contact our French chef at the following address: Bruno CAZALS