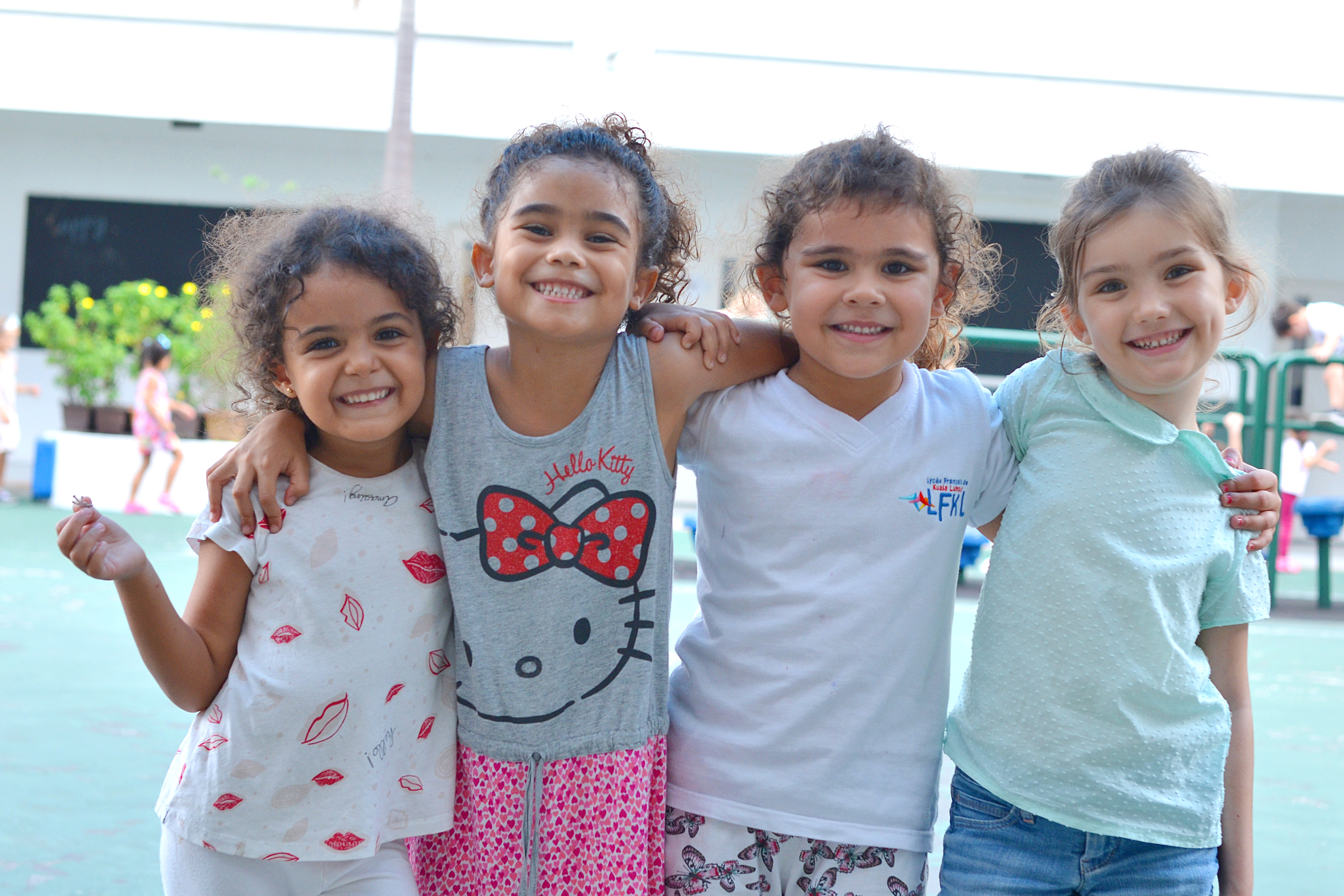 CAN NON-FRENCH SPEAKING CHILDREN JOIN THE LFKL?
The French School of Kuala Lumpur welcomes non-French speaking students from the age of 3 to 8 years old.  Once they have integrated the French school system and learned French, they can go on to complete all the grades and sit for the well-recognized French baccalaureate at any French school in the world.
The LFKL brings together 575 students from 38 different nationalities. The school offers a rich multilingual and multicultural environment to children from kindergarten to high school.
In kindergarten:

Starting from the age of 3, toddlers have the opportunity to learn two languages: French and English.
The school has an adapted early English program designed to integrate international students.
The kindergarten is open to non-French speaking children from any nationality from 3 to 6 years old. No admission test or language test are required for pupils to enter the school at that age.
In elementary school:
To enter elementary school (from year 1 to year 5 – CP to CM2), non-French speaking students will have an informal interview with members of the academic team.
During this interview, the school will evaluate the students' level of English and French (spoken and written) in order to recommend a suitable class and language group level for them to integrate.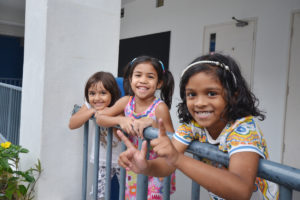 If students do not speak French at all, they will join our "French Integration Program". They will be attending regular classes according to their age group but will also receive extra-French classes in order to gain a good command of the French language. You can find more information (how to apply, the language support) about our French integration program here.
It is also in elementary school that our pupils sit for the Cambridge exam in Year 5 (reading, listening, writing and speaking test).  Our students boast a 100% success rate so far.
If students master both English and French languages well, they have the opportunity to join the Malay or Mandarin class once a week for an hour, according to the teacher's recommendation.
A new International Section is now available at the French school
Starting in September 2020, elementary school students from year 1,2,3 will have the opportunity to apply for the International Section which features a higher ratio of classes in English (30%) and a greater exposure to Anglo-Saxon literature and culture.
This section will lead pupils to a French Baccalaureate diploma with an "international British option", that is highly recognized by universities in English speaking countries. You can find more information about the this program using this link.
In secondary school: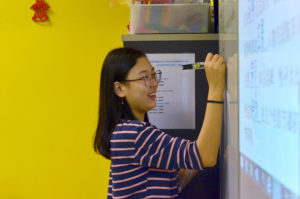 LFKL follows a French curriculum established by the French National Education, therefore it is more challenging for non-French speaking student to join the French system starting in secondary school as most of the classes and examination are being held in French.
Once they start secondary school, students can choose a third language in addition to French and English and can pick two other optional languages.  They can technically learn up to 5 languages at the same time!
Every week students benefit from multiple language classes (3 to 4 hours of English, 2 hours of Spanish, German or Mandarin, 1 to 2 hours of Latin, 2 hours of Optional Bahasa, 2 hours of Optional Mandarin) and 1 supplementary hour of English and 1 hour of History and Geography in English for pupils choosing the "European Section".
Students sit for language certifications every year (DELF – French, DELE – Spanish, Cambridge – IELTS – English, HSK – Mandarin).  These certifications are recognized worldwide and help pupils to integrate international universities later on.
LFKL offers a multilingual education. At the end of their schooling at the French school, most of our students become bilingual and often trilingual, allowing them greater international education and career opportunities in their lives. 
Learning French brings a host of opportunities:
A language spoken by 220 million people on 5 continents, making it a common business and cultural language.
French is an official language of numerous international bodies (over 80 in total): UN, WTO, EU, NATO, MSF, FIFA, Interpol, ISO…
French universities and business schools are ranked among the top higher education institutions recognized internationally (Sorbonne, Polytechnique, Sciences Po, Ecole des Mines, Centrale, Paris Dauphine, Celsa, INSEAD…).
The mastery of French also opens the doors of top universities in Belgium and Canada (Quebec)
France is one of the most popular student host countries in the world. Universities offer a variety of English degree programs (business, engineering, computer science, social studies).
3,500 public and private institutions: 72 universities, 271 doctoral school, 227 engineering schools, 220 business school, 45 art schools, 22 architecture schools.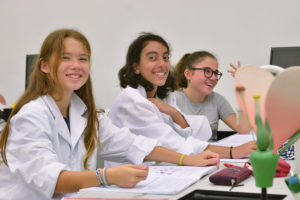 Universities in France offer higher education at very affordable price.
Accessible to all: the French Baccalaureate is well-recognized around the world.
France is the 4th most popular destination for international students.
Over 10,000 French government scholarships and internships were granted by embassies.
Sponsorships are given to Malaysians who wish to study in France