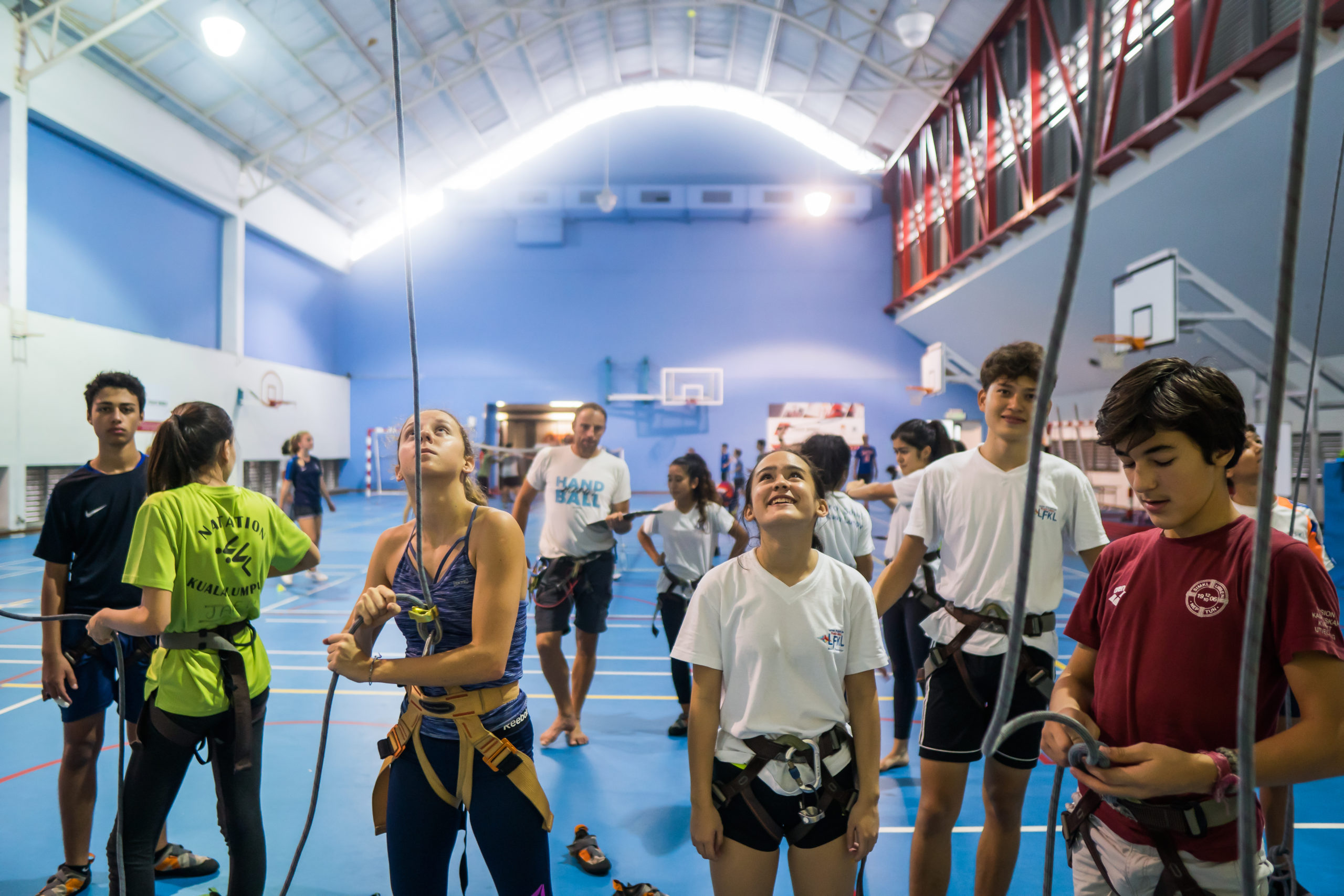 The ECA team offers cultural, sports and artistic activities for students from kindergarten to high school.
The main objective of these activities is to provide an introduction to new practices, a greater exposure for students to experience and explore.
For Primary school students :
Daycare, swimming, gymnastics, awakening methods (kindergarten)
Rugby, football, badminton
Mandarin, french sign language
Fencing, climbing, swimming
Capoeira, taekwon-do
Arts and painting
Yoga, dance
Cooking, chess
For Secondary school students:

Photography
Volleyball
Basketball
Swimming
Climbing
Theater
Mathematical informatics
24 instructors conduct these activities:
• Monday, Tuesday, Thursday and Friday : from 2:45pm to 4.15pm for primary students, then from 4.45pm to 6.15pm for secondary students
• Wednesday: from 12.45pm to 2.15pm for all levels.
• Saturday : from 9:30am to 11:30am for all levels.
The ECA annual program is divided into 2 terms:
• 1st term : from September to January (registration in September)
• 2nd term : from February to June (registration in January)
Students may choose up to two activities per week (homework and day care not included)
Football and swimming activities: Up to 4 sessions per week.
Registration for the FIRST TERM :
From Wednesday 2nd October 2019 at 10pm
until Friday 4th October 2019 at 9am.
Terms of registration / payment: click here