CROSS-DISCIPLINARY PROJECTS
A look back at Earth Day 2021 at the French School of Kuala Lumpur !
On April 22nd 2021, on the occasion of Earth Day, our 11th graders made very good oral presentations on different topics dealing with the Malaysian forest ecosystem and its connection to socio-economic and geopolitical issues.
This event took place at the auditorium. It was the final step of a transdisciplinary project initiated by Mrs Garland (Social &Economical Sciences), Mr Le Serre (Life Science), Mrs Mansouri (Physics &Chemistry), in partnership with Mr Roda from the Universiti Putra Malaysia and his fellow researchers.
For two weeks, each group of students had worked on a transdisciplinary topic and had been helped by the researchers and the teachers.
This project has given students an open window on scientific careers as well as a unique opportunity to develop research and communication skills. Well done every one!
-Check out the photos &videos of the event below !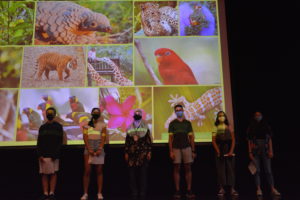 Theme 1: Malaysia as a biodiversity hotspot (Juliette, Kai Xin, Siméon, Alcide, Oscar C, Inés)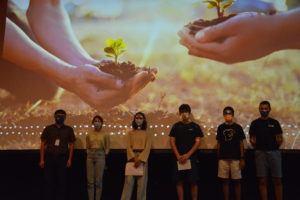 Theme 2: The causes of deforestation in Malaysia over time and its quantification (Sophie, Oscar F, Ilian, Lucas, Mia)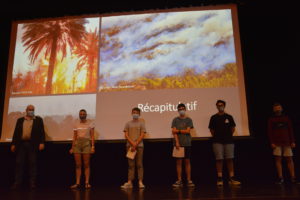 Theme 3: Haze and forest fires in Indonesia-Malaysia (Lucie, Marin, Stéphan, Jérémy, Mikhaël)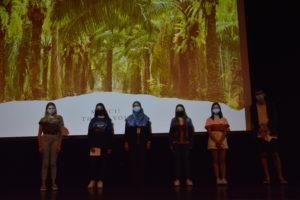 Theme 4: Sustainable management of palm oil production (Salomé, Ewan, Victoria, Aurélie, Anaelle)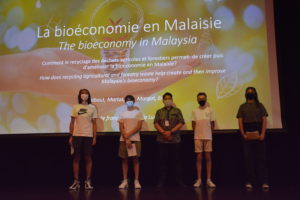 Theme 5: The bioeconomy and recycling of agricultural and forestry waste in Malaysia (Lila, Erwan, Marius, Thibaut, Margot)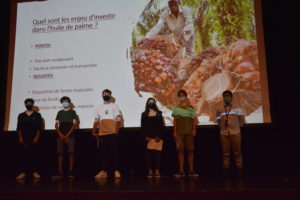 The financial stakes of the large groups investing in palm oil (Victor, Mathis, Vicente, Joel, Claudia)
How do big companies invest in palm oil ?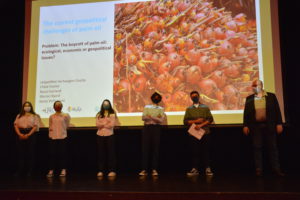 The current geopolitical challenges of palm oil (Chloé, Léopoldine, Raoul, Kamyl, Marion)
– Check out this article on the CIRAD website about this project : https://asie-sud-est.cirad.fr/news/2021/cross-disciplinary-perspectives-of-high-school-students-on-the-forest-ecosystem-of-malaysia