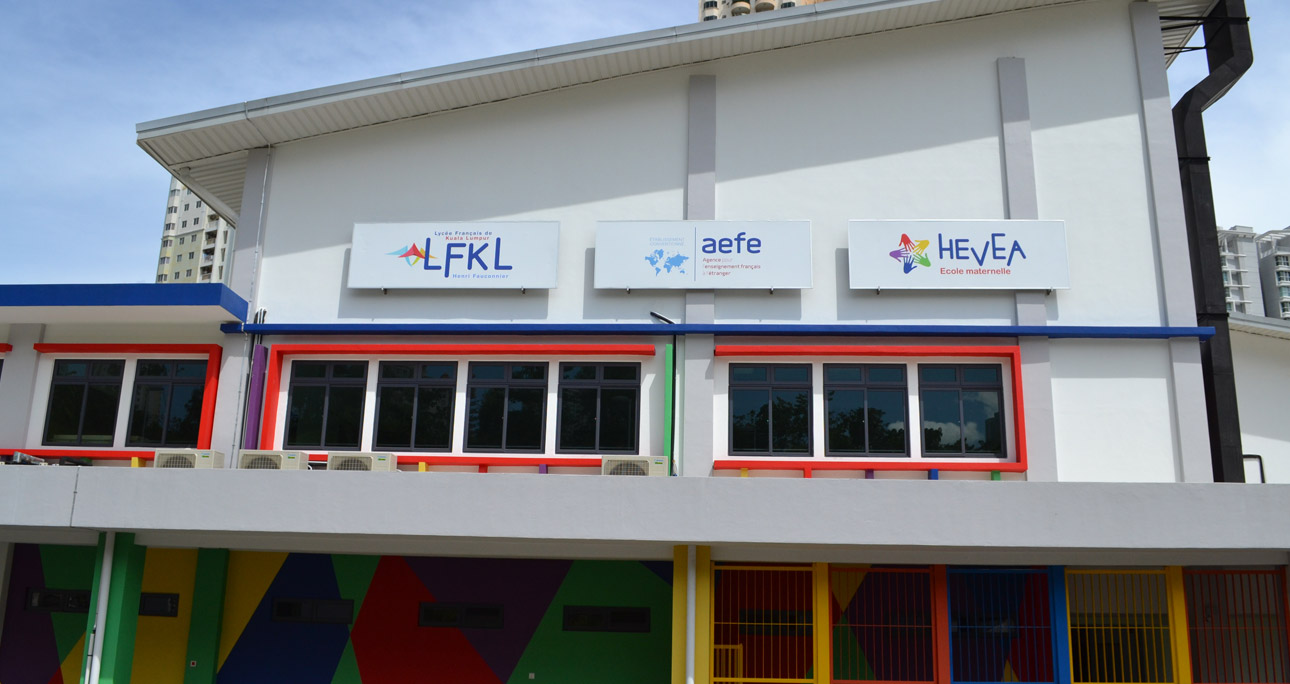 The new primary school extension of the LFKL!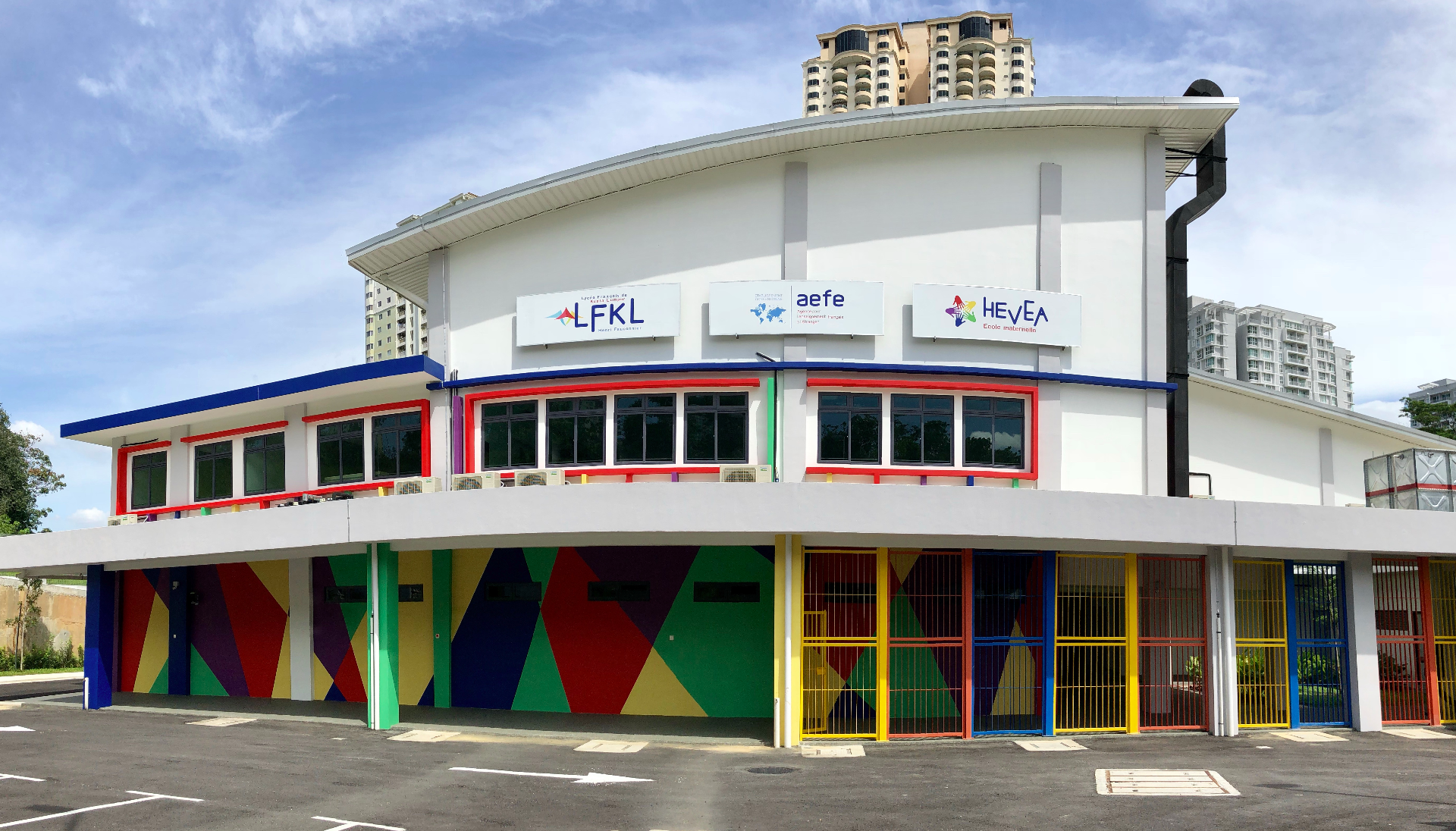 The French School in Kuala Lumpur opened its new primary school, Hevea on the 1st of July 2020. With brand new facilities, the school is also accessible by foot, 100 meters away from the current LFKL school.
Hevea welcomes children from the age of 3 to 8 years old in a safe, spacious and green environment.
Hevea is open to non-French speaking students from the "Très Petite Section" (Pre-nursery) to the "CE2" (year 4 of primary school).
The school provides new facilities such as swimming pool, a colourful playground, a canteen, activity and napping rooms adapted for small children.
Students will have the opportunity to learn two languages: English and French in a multicultural environment, in spacious, bright and soundproofed classrooms.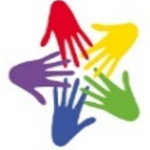 A school designed for the development and comfort of the children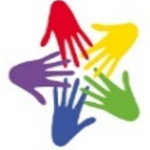 Spacious and bright classes for workshops and different pedagogical activities.
Rooms dedicated to the development of motor skills
Language laboratories for children in small groups
Napping rooms for the little ones
1200m2 of recreational space for outdoor activities
A swimming pool adapted to toddlers
Digital equipment for innovative and interactive learning
A large and airy canteen area
A secure environment
A private garden and courtyard
A school open to international students
The LFKL is open to plurilingualism, it offers an early English program from the "Très Petite Section" (Pre-nursery) and takes into account the diversity of linguistic levels of each student.
Classes are taught by qualified French Primary School teachers attached to the Ministry of National Education and by professional English native-speaking teachers.
A French bridging program is also included in the curriculum to integrate international and non-French speaking students.