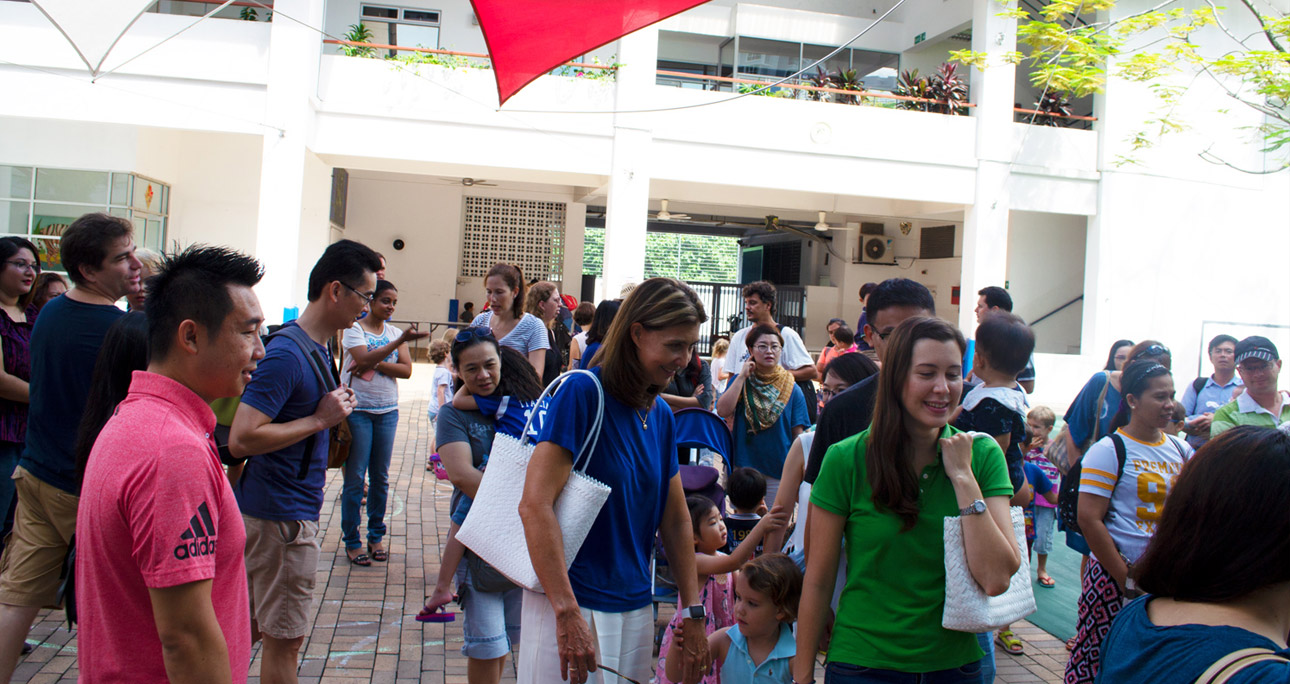 Rebeca Alamo Hernandez, Mexican- Belgian family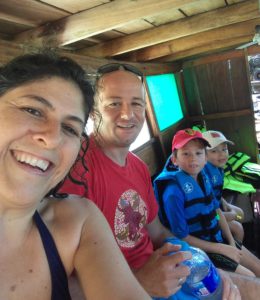 1. Why did you choose the LFKL?
I am from Mexico so I talk to my children in Spanish and their father is from Belgium so he talks to them in French. Our children were born and raised in Senegal where they went to kindergarten in French, but in a private school not in the French Lycée. When we arrived in Malaysia a year and half ago, we were cautious that there was a risk they lose their French if we place them immediately in the English system. As my eldest son was turning 6 and was entering primary school and French is known to be a complicated language, it was important to lay down strong foundation so they master French both in reading and writing. This is the reason why we preferred the French system. In addition, moving to a new country, a new school, a new home can be a challenging experience for children. Thus we thought keeping a French-speaking environment at school would make the transition smoother and help our children make friends more quickly. And it did.
2. Do your children enjoy the LFKL?
They do very much. Moving from a small school with less than 50 children in their neighborhood in Senegal to a much bigger education institution with hundreds of students was a contrasting experience for our children and ourselves. However, they were able to quickly make new friends from so many different countries. Through friendship, they started discovering cultural diversity.
Children enjoy and value very much the relationship with their teachers. They like that teaching is based on the principles of learning through doing, play, fun and art. Each child is accompanied individually so he and she can learn at its own rhythm.
Our children also enjoy borrowing books from the library. There is a wide range of books available in both English and French, always with an educational purpose in mind. We spend time reading every night before going to bed. They learned so many things about -from dinosaurs to the solar system-, get familiar with the reading habit and also use their imagination to create new stories.
3. Do you feel like your children are changing and growing in the LFKL?
We see them changing and growing day by day. Our children came from a purely French-speaking environment where they had virtually zero English. They did not speak a word of English when we arrived in Malaysia. It is amazing to see how fluent they became in English in less than a year and an half. I believe the key is that English lessons in LFKL are provided by English-native speakers who work closely in pair with French teachers. Both teachers are on the same page and can reinforce each other's teaching. At the age of seven and five, our children are now growing as trilingual –French, English and Spanish. As parents, we could find a better way to equip them for today's globalised world.
4. What is the most positive thing about the LFKL?
Many children in the LFKL find themselves in the same situation as our children –they either come from mixed couples or/and use two languages in different environments. Teachers are aware and very sensitive to this very specific feature when providing their lessons and create a conducive environment where children can learn French without forgetting their other cultural and linguistic backgrounds. This is reassuring for us as parents.
We particularly appreciate the wide range of extra curriculum activities that are provided at a much lower costs compared to many other international schools in Kuala Lumpur. Children can discover a new sport or art and decide whether they want to do more afterwards.  Others services such as school bus and the canteen are very efficient and makes parents' day-to-day life much easier.
5. Do you and your child have some special memories to share about the school, class and activity?
Teaching in LFKL goes beyond academic excellence –it is not just about writing, reading, and counting. It is also about the values that are conveyed through every lesson: respect for difference, tolerance, diversity, environmental awareness, etc. Our children do not only grow with big brains but also as green thumbs and responsible citizens. In addition, teachers always strive to integrate art such as painting into the classroom so children become naturally more and more familiar with their artistic potential.
Walter Oropeza, Mexican- Malaysian family
1. Why did you choose the LFKL?
There are several reasons although the main one was the quality of the educational system.
I have friends and relatives whose children were attending / attended the LFKL at the time and I received good feedback from them in terms of results.
A second is that, being an expatriate, enrolling my children in a system which allows for consistency / continuity regardless of location was very important.
2. Do your children enjoy the LFKL?
He joined LFKL since first year of kindergarten and throughout the years he has developed strong friendships and has fond memories of teachers, so I would say he is surely comfortable and enjoying the LFKL.
3. Do you feel like your children are changing and growing in the LFKL?
Of course, he has learned many things in LFKL and not only from an academic point of view.
He has for instance developed discipline and learned to be responsible and autonomous.
He has also acquired civic, arts and sports skills all while having fun.
4. What is the most positive thing about the LFKL?
I believe it is the academic team which form the core of LFKL.
5. Do you and your child have some special memories to share about the school, class and activity?
I remember when I took him to LFKL for the very first time and I saw him how natural he looked being in the classroom.
Also, when he won a medal on a running competition; it can still be seen in his room!