Mr Luquiau and Mr Michel, secondary school sports teachers
Mr Luquiau and Mr Michel, secondary school sports teachers
How long have you been teaching at LFKL?
We have been working at the LFKL for a bit more than a year, now.
Why have you chosen to teach in LFKL?
After having taught for 6 years in the French high school in Shanghai, followed by a one year stint in Dallas, US, I wanted to be back in Asia, especially South-East Asia. Malaysia is a pleasant country to live in, quite well organised and forward thinking, with a tropical climate I particularly enjoy. (Mr Luquiau)
We like Asia quite a lot. What's more, LFKL has high quality sporting facilities (Mr Michel).
What do you like about your profession?
The diversity of subjects taught. Seeing kids grow up, gain in autonomy, realise their full potential. Give them opportunities to learn new rules, experience new sensations, acquire new abilities. Share my past experiences, on, as well as outside of, the sports field. (Mr Luquiau)
Being close to students. Seeing them progress sufficiently to gain abilities they considered out of their reach at the beginning. Current transformations in society, with more and more overweight and sedentary people, confirms me in my belief that we, as sports teachers, have an educational role to play. (Mr Michel)
What type of projects have you organised so far with your students?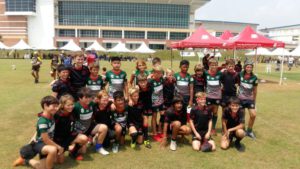 We're trying to set up a PROZAP around climbing next January (2020). It's both thrilling and stressing. For the sake of the anecdote, I had promised my former colleagues in the Lot & Garonne I would gladly welcome them, should I be appointed to LFKL. They'll be coming next April, with 18 of their students. I kept my promise (Mr Michel).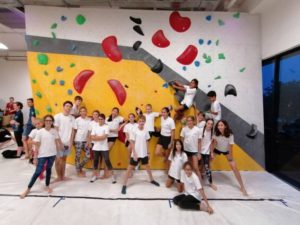 At LFKL, we often have an unexpected audience for our sports classes: our monkey friends. At 8 in the morning, they lounge around the stadium. At night, as soon as thunder strikes, they take shelter in the gym hall… and on week-ends, they will observe you from the side of the pool while you're swimming. Nowhere else would this happen! (Mr Luquiau).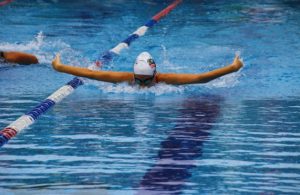 How would you characterise LFKL? What do you consider its key strengths?
LFKL keeps a human scale (only 730 students versus 1500 in Shanghai). You soon get to know them all. Facilities are nice and of convenient use. LFKL is located in natural surroundings, it's very quiet here.
How would you characterise students from LFKL? What do you expect from them?
Students are fascinating and curious; always in search of new sensations, on the look-out for new sporting practices. I expect them to fully express themselves during PROZAP, especially in collective sports (rugby and volley-ball) and climbing (Mr Michel).