Mrs Halim, Music and Malay teacher
Mrs Halim, Music and Malay teacher
How long have you been teaching at LFKL?
It is my third year teaching at LFKL.
Why have you chosen to teach in LFKL?
I teach music education and Malay at LFKL. A French speaker, and I fell in love with France since the first time I visited the country. To me, LFKL is the best place I could be to feel close to France!
What do you like about your profession?
Everyday is a discovery for the students and for myself. Their faces light up when they learn something new!
What type of projects have you organised so far with your students?
During 2 years, I organized the Saya Sayang Paris concert with my students, it was a great opportunity for them to meet and sing with Malaysian students. The choir songs portrayed friendship to celebrate the 60 years of diplomatic relations between France and Malaysia. The songs chosen helped us share an important message to future generations about ecology and climate change.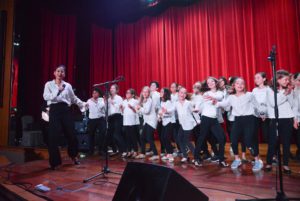 How would you characterise LFKL? What do you consider its key strengths?
I like that the students of LFKL come from different countries and speak different mother tongues. So I would say the strengths of LFKL are the diversity and the quality of the French Education.
How would you characterise students from LFKL? What do you expect from them?
They are highly curious and always trying their best so I often give them challenges!