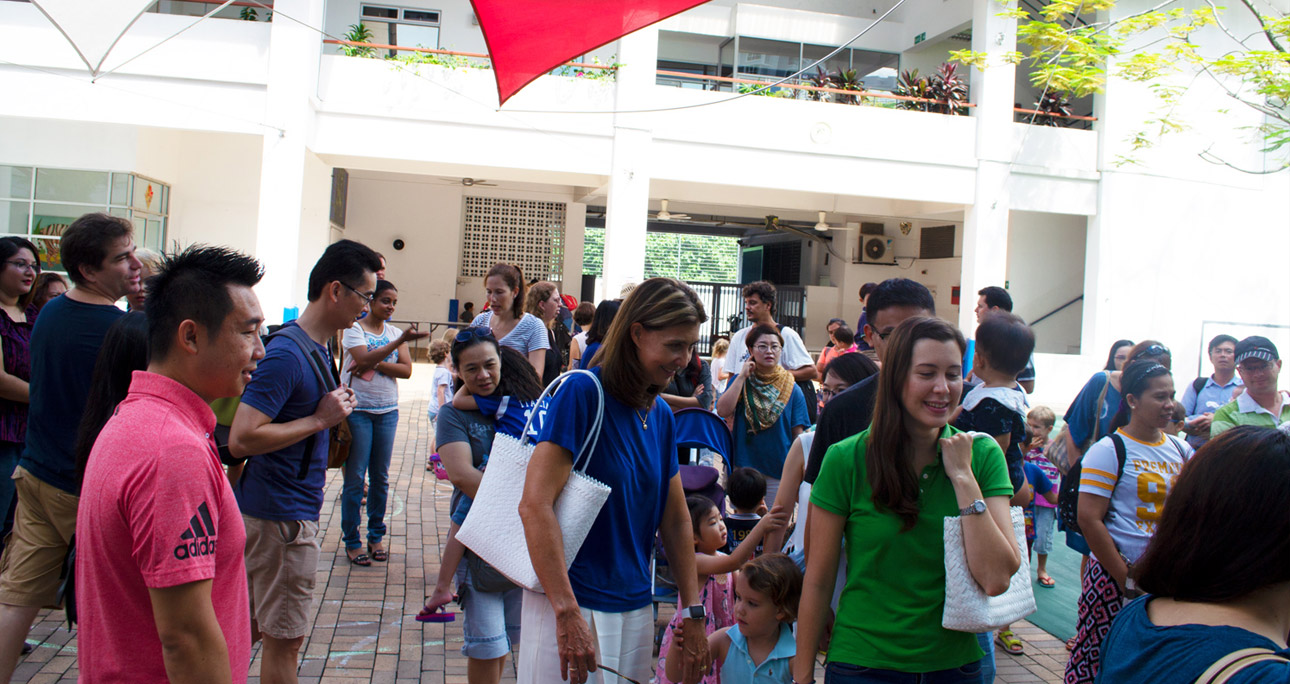 Lyu Yanxin, Chinese family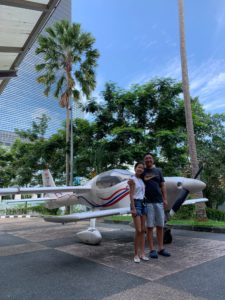 1. Why did you choose the LFKL?
Now learning English is a very common thing. In China, children can speak English when they grow up, they don't have any language advantages. Moreover, there are many beautiful places in the world, More than one language, they can learn more about the world, communicate with more people, become friends and enrich their lives. So we hope she to learn another language. Ask teacher to teach once a week, or take part in extra-curricular classes. This kind of learning without language environment is boring and difficult for child. The key is that it has little effect. So we chose French school.
Before meeting French schools, we also participated in open day in several schools. These schools have their own advantages and disadvantages. There are also second language learning in the curriculum, such as French, Spanish, etc., but we always feel that there is something important missing. Until one day we heard about French school from my friend, we immediately made an appointment to visit them. After meeting the principal, we thought he was a very good principal. We trusted him very much and thought to ourselves: as long as he would accept my child,no matter how difficult it was at first, we would overcome it. With the careful arrangement of the headmaster and the help of the teachers, my child passed the beginning stage of "everything is difficult at the beginning" smoothly and happily, and passed the A2 language test in the third semester. She is very lucky to meet good principal and teachers here. We sincerely thank LFKL's teachers for their help.
Now she has begun her second year of study here. In addition to learning all kinds of knowledge every day, the extracurricular activities in this school are very wonderful, which can give children many opportunities to perform. Most Chinese children are shy and not used to show themselves, but the rich stage performance opportunities in the school provide children with a stage to bravely go up, there are also many sports activities. She can take part in sports activities almost every day. This is our favorite place. Health is the most important thing. What's the future without a strong body?
Now we are very satisfied with our original choice. I hope she will spend a happy and fruitful student time here!
我们为什么会给孩子选择LFKL
现在学习英文是一件很普遍的事情,在中国,孩子长大后会讲英文,已经不具备任何语言优势,而且这个世界上有很多美丽的地方,多会一种语言就可以更多的去了解这个世界,与更多的人交流,成为朋友,丰富自己的人生。所以要求她再学习一门语言。请老师一周教一次,或者参加课外班学习,这种没有语言环境的学习对于孩子是枯燥而又困难的,关键是收效甚微。所以我们选择了法国学校。
在遇到法国学校前我们也参加过几所学校的openday,这些学校各有优劣,课程里也有第二语言的学习,比如法语、西班牙语等等,但总感觉缺少了什么重要的东西,直到有一天我们听到朋友提起法国学校,我们马上预约了参观时间。见到校长后,觉得他是一个非常棒的校长,我们非常信任他,心里想:只要他肯收我的孩子,无论开始多么困难我们都会克服。
在校长精心的安排和老师们的帮助下,我的孩子非常顺利而又愉快的度过了"万事开头难"的开始阶段,并在第三个学期通过了A2语言的考试。她是非常幸运的,我们也由衷的感谢LFKL的老师们的帮助。
现在她已经开始在这里第二年的学习,除了每日学习各种知识外,这所学校课外活动非常的精彩,可以给孩子很多表演的机会,中国孩子大都腼腆不习惯展示自己,但学校丰富的舞台表演机会给孩子们提供了一个勇敢走上去的舞台,而且都非常的精彩。体育活动也很多,几乎每一天她都可以参加体育活动,这一点是我们最喜欢的地方,身体健康是最重要的,没有一个强健的体魄还谈何未来呢?
现在我们非常满意我们当初的选择,希望她在这里度过愉快而又收获满满的学生时代!